At Scrap Cars Adelaide, car owners can get up to $9,999 cash for cars. We are the local car removal company & wreckers in Adelaide that will make you an offer today.
Call us at 0404 378 940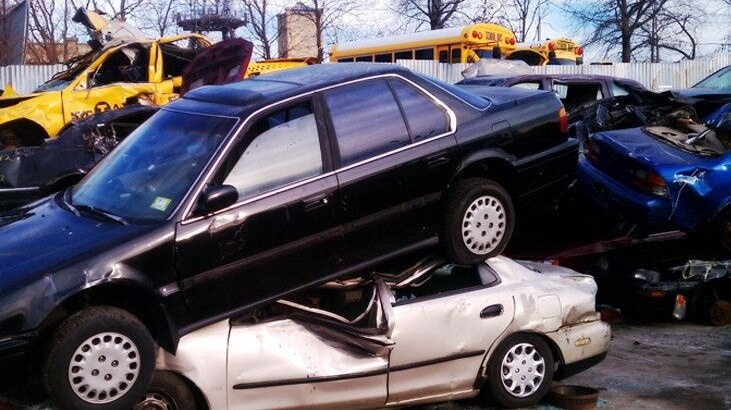 Get Up To
$9,999

Cash for Your Car

It may be used and abused, old and worn out, or in prime running condition. Whatever the condition of your car, whatever the reason you are ready to get rid of the car, get top dollar cash with Scrap Cars Adelaide as your buyer. We are a wrecker in Adelaide that is renowned for high cash payouts and quick removals. One reason we are a leader in the removal industry – when we buy your car, we pay up to in cash on the spot and assure all our services at no cost to our customers.
Get Free Wrecking & Recycling with Scrap Cars Adelaide in Adelaide
With Scrap Cars Adelaide in Adelaide, our customers don't have the cost of paying for their car's wrecking or recycling. We offer our wrecking & recycling services at no cost to car owners that sell their cars to us. Our wrecking & recycling is completed by absolute professionals in the business that are equipped to dismantle, wreck, recondition, and/or recycle any car of any condition. With Scrap Cars Adelaide, you get the most cash from your wrecked car or truck.
Get A Free Removal Anywhere in Adelaide That Pays Cash on The Spot for Your Car
We are your local car removal & wrecker in Adelaide that pays Cash on the spot for Cars that we come to remove at no cost to our customers. Our removals are quick and efficient as we provide all paperwork to purchase cars and cash payments. While you count your cash, we load & remove your car or truck. We schedule removals at times convenient for our customers.
Why Choose Scrap Cars Adelaide?
Instant cash, quick & convenient removals, and eco-friendly car wrecking & recycling, Scrap Cars Adelaide is your car buyer that offers the services you require regardless of the condition of your car. Our removal company is one that provides our customers with an excellent process to sell their cars. We are your car buyer, removal company, and a wrecker that puts instant cash up to $9,999 in your hands.
At Scrap Cars Adelaide, you have a wrecker with expert appraisers ready to offer you top dollar for your car, as well as a team of specialists that will optimize your services for the car selling experience.
How It Works
Regardless of the condition of your car that you would like to get rid of, all that is necessary to get a cash quote for the car is to give us a call with the details of your car for a quote. We provide quotes over the phone and online. Our buying system is so quick, and so smooth, working like this:
Contact us at 0404 378 940
Accept or reject our cash quote.
Schedule a free removal in Adelaide.
We will ask that you have the following prepared to provide our technician when he arrives to buy the car:
Your driver's license
Your title of ownership for the car
The plates for the car removed
The car parked in an easy to access area
With Scrap Cars Adelaide, you have a quick and convenient car sale that can pay as much as $9,999 cash for your car.
Contact Us
Call 0404 378 940